Christie on NJ highway toll hikes:
It's Corzine's fault!!!

Posted on December 29, 2011 by Bob Jordan
Gov. Chris Christie during a radio interview with WOR-AM's John Gambling Thursday distanced himself from the 50 percent toll increases taking effect Sunday on the Garden State Parkway and New Jersey Turnpike.
See the real story here:



Christie Takes No Prisoners!!!

Updated: Friday, April 20, 2012, 7:24 AM
By
Star-Ledger Staff
The war of words between Gov. Chris Christie and U.S. Sen. Frank Lautenberg is getting uglier.
One day after Lautenberg and Christie's right-hand-man at the Port Authority of New York and New Jersey traded insults during a contentious hearing in Washington over toll increases, the governor took his shot today, calling the longtime Democratic senator "an embarrassment to the state."

See the real story here: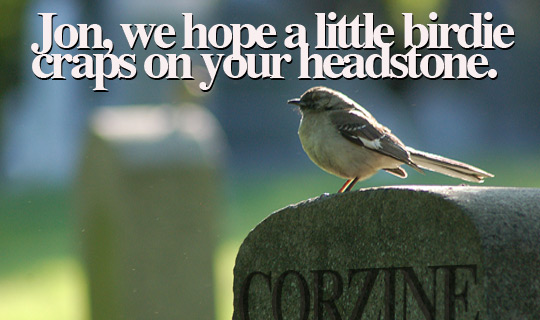 1 Year Later, Corzine To Discuss Crash That Nearly Killed Him. (It's all about Jon...)

_TRENTON, N.J. -- New Jersey Gov. Jon S. Corzine is discussing the one-year anniversary of the car crash that nearly killed him. ]Let's talk about real victims.[
_The governor is to meet with reporters Monday at the governor's mansion in Princeton to discuss the April 12 accident. Corzine spoke to The Associated Press last week about the crash and described how his accident and recovery has helped shape public policies. (Obviously there are still considerable problems with his head).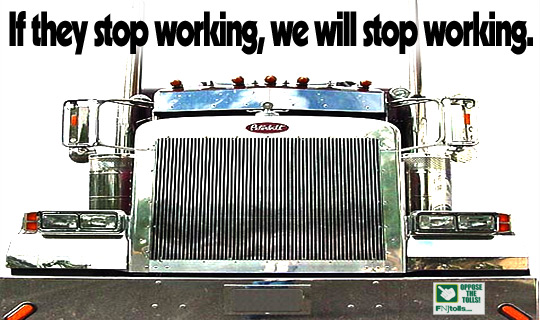 Truckers have FNJTolls support.

TRENTON — Truckers protest high fuel prices, clog the NJ Turnpike.
_Turnpike Authority spokesman Joe Orlando says trucks "as far as the eye can see" are driving about 20 mph and heading south near Exit 14 in Newark. He says truckers are also chanting and protesting at the Vince Lombardi Service Area in Bergen County. He said the protest is backing up Turnpike traffic. Truckers have been staging other protests throughout the country. Do you blame them?
_A gallon of diesel fuel at U.S. pumps averaged $4.02 a gallon through yesterday, up 42 percent from a year earlier, according to AAA, an advocacy group for motorists. When you think times are tough (and they may be) think of just how tough your life would be without that cooshy latte...
Here's a great full view article: click here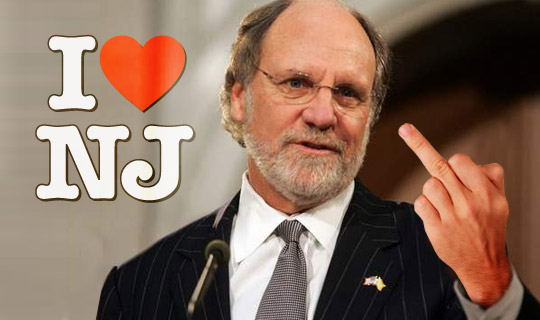 We love you to Jon.

_New Jersey has one of the most poorly-run state governments in the nation and Governor Jon Corzine has only made it worse. In just two years, he has raised the sales tax after a government shutdown, pushed a sham so-called property tax relief that amounts to larger rebate checks (that are unlikely to continue beyond a couple of years), enacted a dubious new school-funding formula, and now is pushing the largest debt issue in U.S. history, funded by a massive 800 percent hike in New Jersey's tolls.
Here's a great full view article: click here

Pork-Chop Corzine is out of his mind.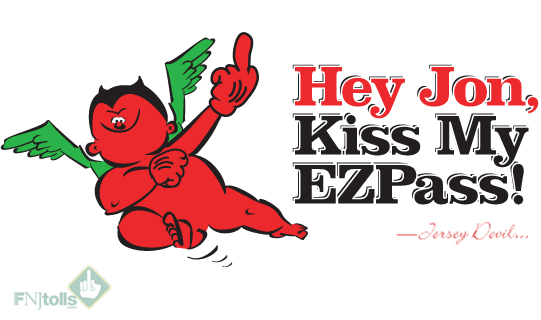 CORZINE Does It Again

_Corzine announced details of his plan Tuesday afternoon in his annual State of the State address. They include toll hikes of least 50 percent every four years starting in 2010 on the parkway, the New Jersey Turnpike and the Atlantic City Expressway.
_Under Corzine's plan, the cost of the average turnpike trip would increase about five times by 2022 to $9.86. The increases would be used to help cut state debt and pay for transportation work.
_The parkway has had one toll increase and the turnpike four in the last 50 years. In 1989, parkway tolls increased to 35 cents per toll booth. The last turnpike toll increase was in 2003, a 17 percent hike.

_ Why penalize drivers? Doesn't he have a better sense of what won't get him hated by every person behind a steering wheel? How did he get to be as rich as he is? It surely isn't from screwing his most faithful. More to come...
Welcome to fnjtolls.com
_How long do we have to wait for this rediculousness to end? How hard do we have to push? We (THE TAXPAYERS) have obviously gotten the message through that we want to be toll-free, and DEBT-FREE! But is enough being done? Can it be done? Will we see it in our lifetimes? Who knows...
Keep motoring' NJ and check out the video below!